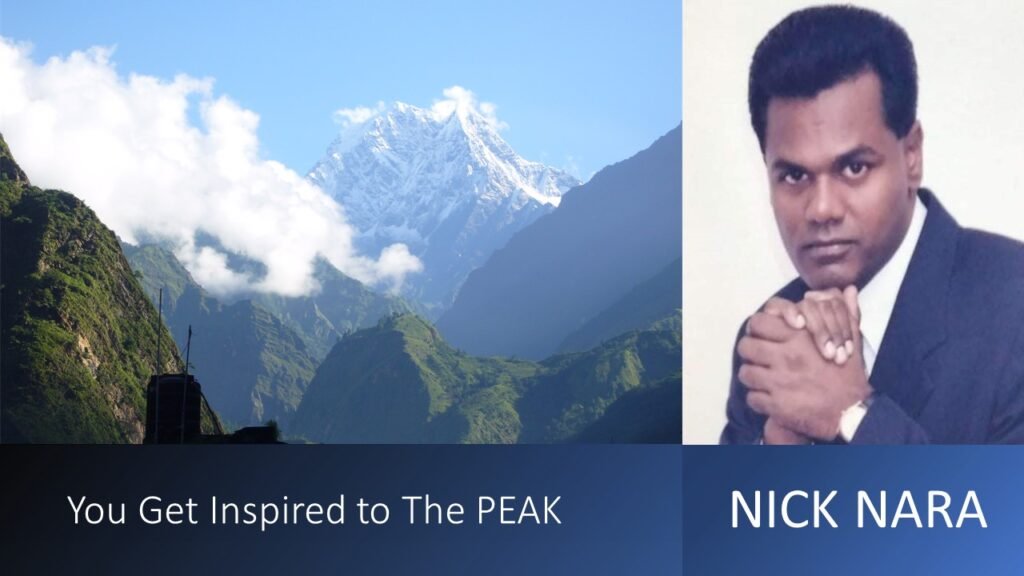 Hi, I am Nick Nara, welcome to "YOU GET INSPIRED" personal development and self-improvement platform to give you the tools you need to keep your inspiring flame burning. I inspire people by blogging in Personal Development. My niche is:
Positive Thinking, Goal Setting, Time Management contributing towards empowering you and creating the power in you.

I am an experienced ex-Real Estate Agent and a successful ex-Boss of a Real Estate Company.

I am a motivational speaker.

I am a life coach (provide free consultation) in coaching people on how to make incremental changes to get out of the corporate world to financial independence.

I share and coach the real-life experiences that I encountered in the very competitive real estate industry that grind me and molded me for what I am today.

As I retired at the age of 57, I am able to provide FREE consultation and training.

I am also a Yoga Instructor advocating the Yogic Path towards SUCCESS in this material world.

In essence, I am a Blogger, Deal Maker, Real Estate Investor, and in Real Estate Management & Consulting.
I welcome you to follow my blog and reap the benefits in empowering right NOW.
POSITIVE ATTITUDE CREATES THE POWER IN YOU
I live in the Philippines, Cebu with my Filipino Wife and Daughter. I am always available at my email: no1location88@gmail.com for a free consultation on awakening the Inspiration from within and also for retirees and investors on real estate investment in the Philippines.
This post may contain affiliate links. We may receive commissions when you click our links and make purchases. However, this does not impact our reviews and comparisons. We try our best to keep things fair and balanced, in order to help you make the best decision. I may earn a small commission to maintain this site at NO extra cost to you. I greatly appreciate your support.